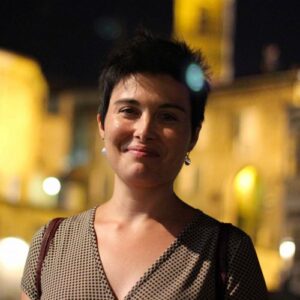 CEO at Lumínica Ambiental.
Degree in Physical Sciences specialized in lighting and light pollution. Master's Degree in Astronomy and Astrophysics, Master's Degree in Environmental Engineering.
For more than 15 years, she has been carrying out energy and outdoorlight audits, drafting of projects and their management plans, as well as legislation in this area. It also carries out assessments and measurements of the night sky quality (light pollution, seeing, transparency and cloud cover) for the management of this pollutant and obtaining certifications such as Reserve and Tourist Destinations Starlight, and other projects related to the preservation of the night sky and the development of Astrotourism.
In early 2012, she founded Lumínica Ambiental, a technical office specializing in outdoor lighting and light pollution, with which she won:
"The first Emprendeverde award" from the Biodiversity Foundation of the Ministry of the Environment of Spain.
The Official College of Physicist recognized her as "Physics of Excellence" taking part of the Network of Innovation and Professional Excellence in Physical Sciences and Technologies.
The Association of Young Entrepreneurs of Alava (AJEBASK ALAVA) recognized her with the award for the "Entrepreneur revelation of 2012".
The Association of Professional Women and Entrepreneurs of Alava (AMPEA) awarded the award to the "Young businesswoman of 2013".